Alaska's Best

Guided Hunts
Alaska's Foremost Guiding Outfitters
We are known for our record scoring Dall Sheep and Alaskan Moose. Consider our world class guiding service and exclusive mountain ranges with plenty of game including grizzly bear, giant bull moose, dall sheep, wolf hunts and caribou. Welcome to the home of Guiding Outfitter Midnight Sun Safaris and Master Guide Coke Wallace. We are a full service big game professional guiding company located in Healy, Alaska. We specialize in trophy hunting including Grizzly Bear Hunting, Alaska Caribou Hunting, Alaska Trophy Moose Hunting, Alaska Dall Sheep Hunting, Alaska Wolf Hunting and more. We are located in the Central Alaska Range and hunt primarily in units 20 and 13.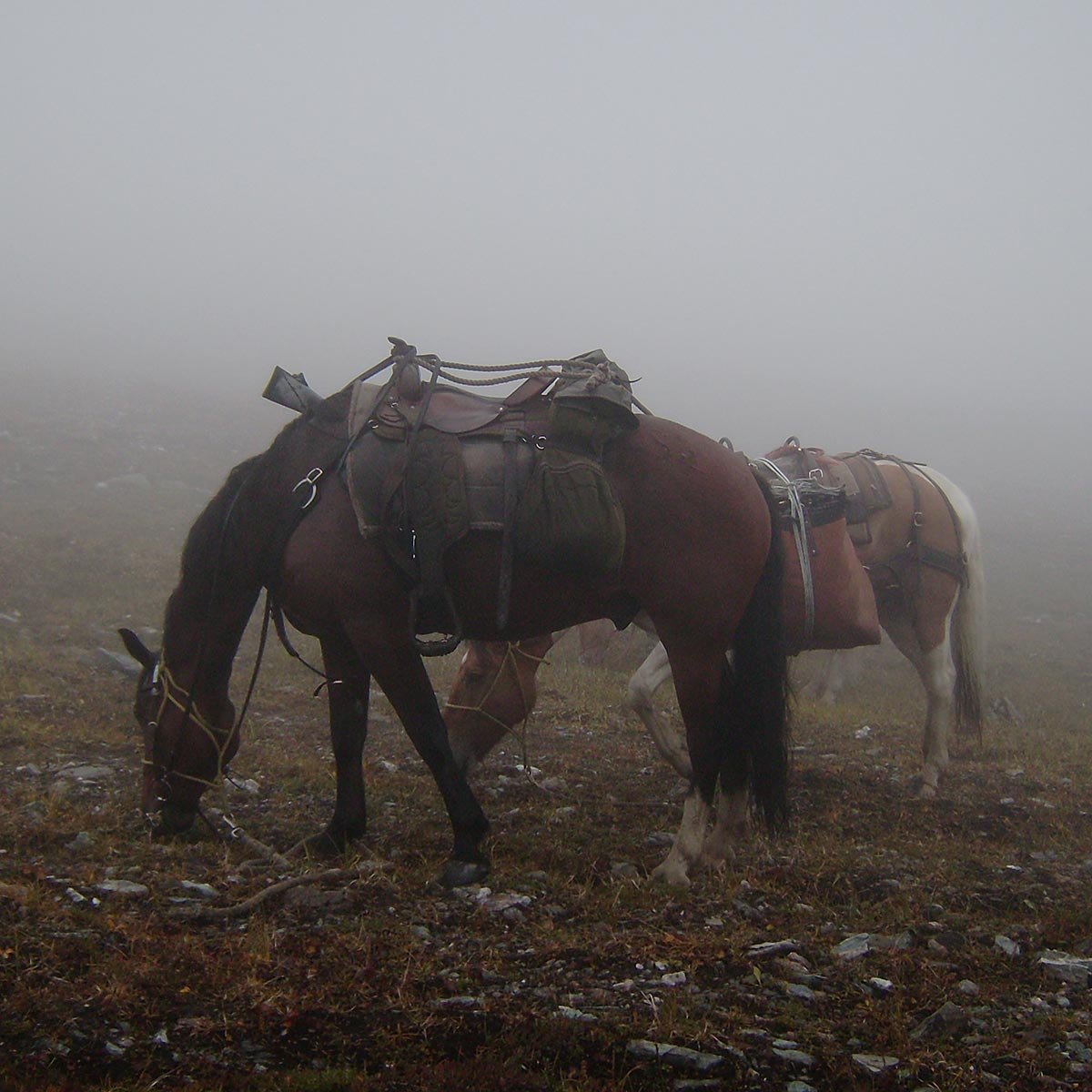 The Horseback
Hunting "Edge"
All of our fall hunts are conducted on horseback. We use horses because it offers our clients an edge that you can't get any other way. We cover infinently more country and carry an entire camp with you so you can sleep where you hunt for the day and not have to return to a base camp. They also allow for the hunter to be rested somewhat before the stalk starts for your Alaska Dall Sheep Hunt.
We also offer Spring Bear hunts that are conducted on snowmobile, snowshoe, atv, or foot, depending on the weather and snow conditions.
I want to thank you both for the incredible adventure we shared in the filming of FOXPRO's Furtakers. The hospitality and professional manner of your guide operation is top notch. I have filmed outdoor television shows across the entire country, and I can say without a doubt that you have what it takes to make dreams come true. From the lodging, the northern lights, and the wild nature of the mountain experience, your hunts have them all. Please consider this as my stamp of approval for any hunter considering your services.
Coke carries a Preferred Outfitter rating with the NRA and Foundation for North American Wild Sheep and serves on the pro staff of such reputable outdoor equipment manufacturers as Leica, Filson and FoxPro. He has personally guided some of the biggest names in the hunting industry, and many of the exploits have been featured in magazine articles and outdoor TV shows. Coke's prowess as a dall sheep hunter, particularly, has brought him widespread attention in the international media, but he just as willingly packages hunts for all of Alaska's huntable game and waterfowl. Dall Sheep hunts in Alaska are prestine and know that you will have many opportunities to harvest a trophy Alaska ram. If an Alaska wolf hunt is on your list then Midnight Sun Safaris is your Alaska hunting outfitter guide. During the winter months we trap and call lynx, fox, coyote, wolverine and large Alaska wolves.